There's something soul-satisfying about chocolate – like a miniature holiday for your senses.
The Choc Affair story began in 2006 when I realised that my daughters had an intolerance to milk – a devastating discovery for children who love chocolate. As there were few alternatives available back then, I decided to have a go myself and with a little time and a whole lot of soy milk I created a hot chocolate they loved. While my first little customers were pretty devoted, they also gave me the idea for a business making handmade chocolate. The next step was a dark chocolate stirrer that melted in warm milk to create an instant chocolatey drink. As demand grew – and not just at home – and with my house now permanently smelling of molten chocolate, I gave up my day job to become a full-time chocolatier.
As family members were always being drafted in to help, stir, drive and taste, most of them eventually joined the company and after first converting our garage, we eventually rented an old joinery as our first chocolate HQ. After that, things really started growing and before long we'd moved into our current home in Hazel Court.
We think that any chocolate that tastes as good as ours, should leave you feeling good. That's why every bean we use is responsibly and sustainably grown, with a little extra paid for every kilo to help reforest the cocoa-growing regions of Colombia. It's why we never use cheap shortcuts like palm oil, and why we support the small farms and cooperatives we work with and the local community that surrounds them, as well as our own community here in York. We also think British is best, which is why all our packaging and ingredients are sourced from other UK companies – ensuring we're supporting British supply chains.
Our retailers love what we do, which is why they've voted for us, as one of the Top Uk Chocolate Brands in Fine Food Digest 's magazine 'Best Brands 2018/19 –  2019/20′ and 2022/23, and as winners of Socially Responsible Business of The Year 2021, we're doing all we can to keep you confident in enjoying our chocolate with a conscience. All these years later we're still making handmade chocolate that has a positive impact and we still love doing it – what more could we ask for?
That's enough about us – our focus other than making delicious chocolate, is You our retailer. We are here, ready and willing to understand your needs and your pain points, because we recognise you can't have one without the other! We are here to listen and learn, how we can best support and help you grow your business, and we hope that you'll see working with an ethical UK manufacturer such as us, is a real benefit for both you and your customers.
Please get in touch today, to see how together, we can give your customers chocolate to feel good about.
Linda and the Choc Affair Team x
Handmade in Britain
As a proudly British company, everything we produce is handmade in historic York – the ancestral home of British chocolate – while all of our packaging is purchased from other UK companies to help support local industries.
Caring for the Environment
We believe that cacao is a precious gift from nature and that the very best chocolate comes from the finest beans, that's why every bean we use is responsibly and sustainably grown, with minimal impact on the environment.
Respecting People & Communities
We're committed to making life better in the communities we're a part of, that's why we work with independent farmers and cooperatives rather than big corporations and why we always aim to have a positive impact on the world around us.
Retailers who stock our handmade chocolate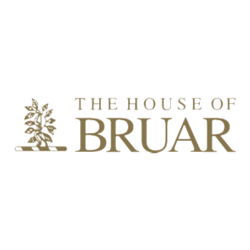 Discover our wide range of Chocolate
Our strong values and passionate team go beyond "just" selling chocolate. We provide a collaborative approach, and close working relationship with retailers to make a difference for both parties.