Enquire about becoming a Trade Partner
Benefits of becoming a Trade Partner
Retailers who stock our handmade chocolate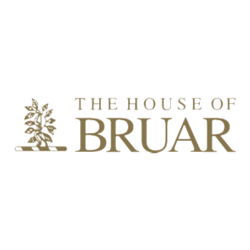 We love seeing our range stocked by quality retailers across the UK, and part of our commitment to you is our personal approach of working with you to ensure that you achieve great sales. We are here to help you choose the right products for your customer demographics, ensuring your retail space is working hard for you.
With over 16 years experience as a British manufacturer in the confectionery industry, we have a good idea of what products achieve higher levels of sales than others within each market sector; and we are delighted to be able to help you with your product choice if you would like us to.
With specialist sales support, we are your ideal partner in the world of chocolate.
Our Inclusive Employment Initiative involves working with local agencies to provide employment opportunities for people who find accessing the workplace difficult, and Linda is very involved in a local charitable project working to assist those marginalised in our community into employment.
We also take our role in caring for our planet seriously.  That 's why we make sure that our chocolate is made from sustainably grown cocoa, and that the ingredients we use are completely free from palm oil. 98% of our packaging is widely recyclable too and we're constantly looking to improve on this further.
We want you to be delighted with each Choc Affair encounter you have, and our team members are committed to delivering you a very high standard of customer service in all that we do.
Your customers love your brand, which is why you need committed and experienced suppliers to work alongside you to help you realise your goals.
Our passion is to make the world a better place through chocolate. As a family-run business based in York, we aim to inspire both through our business practices and our exceptional range of divine chocolate treats.
Successful Partnerships with our Retailers
We have worked with Choc Affair since the start of our attraction and have been delighted with their prompt and efficient service. They really care about our customer experience and always go the extra mile. Their products are fresh, interesting, and appeal to all age groups, with good margins for our business.
Having originally found Choc Affair a few years ago, we've never looked back! Starting off with three bespoke bars we soon realised just how popular these were going to be and our sales have gone from strength to strength. Great service from James and the team, a wonderful quality  product and importantly great ethics. Can't be beaten!
Over the years Shared Earth has sold many brands of fair trade and ethically sourced chocolate but none have been as popular as the 'Choc Affair' chocolate that we sell now. We're completely taken in by their beautiful packaging and outrageous flavours. No other manufacturer I've come across can put rose with raspberry and make a combination that borders on heavenly.