Delicious Handcrafted Chocolates
Explore our range of chocolates for wholesale and trade. All handmade here in the UK.
We're one of a few independent chocolate producers in the UK creating all our sustainably grown chocolate in our production centre, in the beautiful City of York.
Voted by our retailers as one of the UK's top Chocolate Brands, in Fine Food Digest's magazine 'Best Brands 2018/19' and 2019/20, and again for 2022/23 and as winners of the Socially Responsible Business of the Year category, in the York Press Business Awards, we are really proud of our handcrafted range of great tasting chocolate and all that we stand for.
Our goal is to ensure that the choices we make have a positive impact on people and the world around us; from the sustainability of the chocolate and packaging we source, to our inclusive employment initiative. To this end, we are committed to responsible sourcing practices, minimising our environmental impact and enhancing the communities we are a part of.
Our brilliant team are keen to learn how we can best support and grow your business, and our hope is that you will see working with an ethical UK manufacturer as a real benefit for your customers.
Retailers who stock our handmade chocolate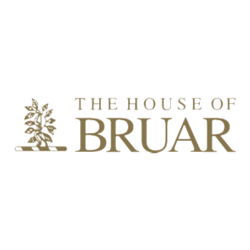 Why retailers choose Choc Affair
We have worked with Choc Affair since the start of our attraction and have been delighted with their prompt and efficient service. They really care about our customer experience and always go the extra mile. Their products are fresh, interesting, and appeal to all age groups, with good margins for our business.
I love dealing with Choc Affair. Friendly, helpful  and quick service, brilliant ethics and the most delicious flavoured chocolate bars, beautifully packaged.
Over the years Shared Earth has sold many brands of fair trade and ethically sourced chocolate but none have been as popular as the 'Choc Affair' chocolate that we sell now. We're completely taken in by their beautiful packaging and outrageous flavours. No other manufacturer I've come across can put rose with raspberry and make a combination that borders on heavenly.
Choc Affair Trade Partner Scheme
Our strong values and passionate team go beyond "just" selling chocolates. We provide a collaborative approach and close working relationship with retailers to make a difference for both parties.